Welcome
The Cake Society
Emma & Sue

We are both passionate about being creative in the kitchen and understand the power of great flavours. and making baking memories for all ages to enjoy. We are both busy mums and saw a gap in the market to turn our baking creations into easy to make, at home, boxed baking mixes. We have been selling these locally at markets in Arrowtown for a couple of years and the feedback has been so positive, the time taken to source high quality and specialty ingredients for each mix has resulted in extra special cake mix boxes that people want to order over and over again.
The Cake Society began as a way for us to share our love of cake beyond the annual family birthday celebrations. So we decided to make it easy for people to experience the joy of baking the perfect cake without the worry of it all ending in disaster. After so many requests from out of town visitors we have launched our online store to help deliver more great baking moments to more homes around New Zealand. We help people celebrate. And it doesn't get much better than that. Whether you're someone who loves to bake or someone who thinks they can't bake, it's easy to experience the fun and joy of baking. Celebrate, indulge, or share with someone you care about.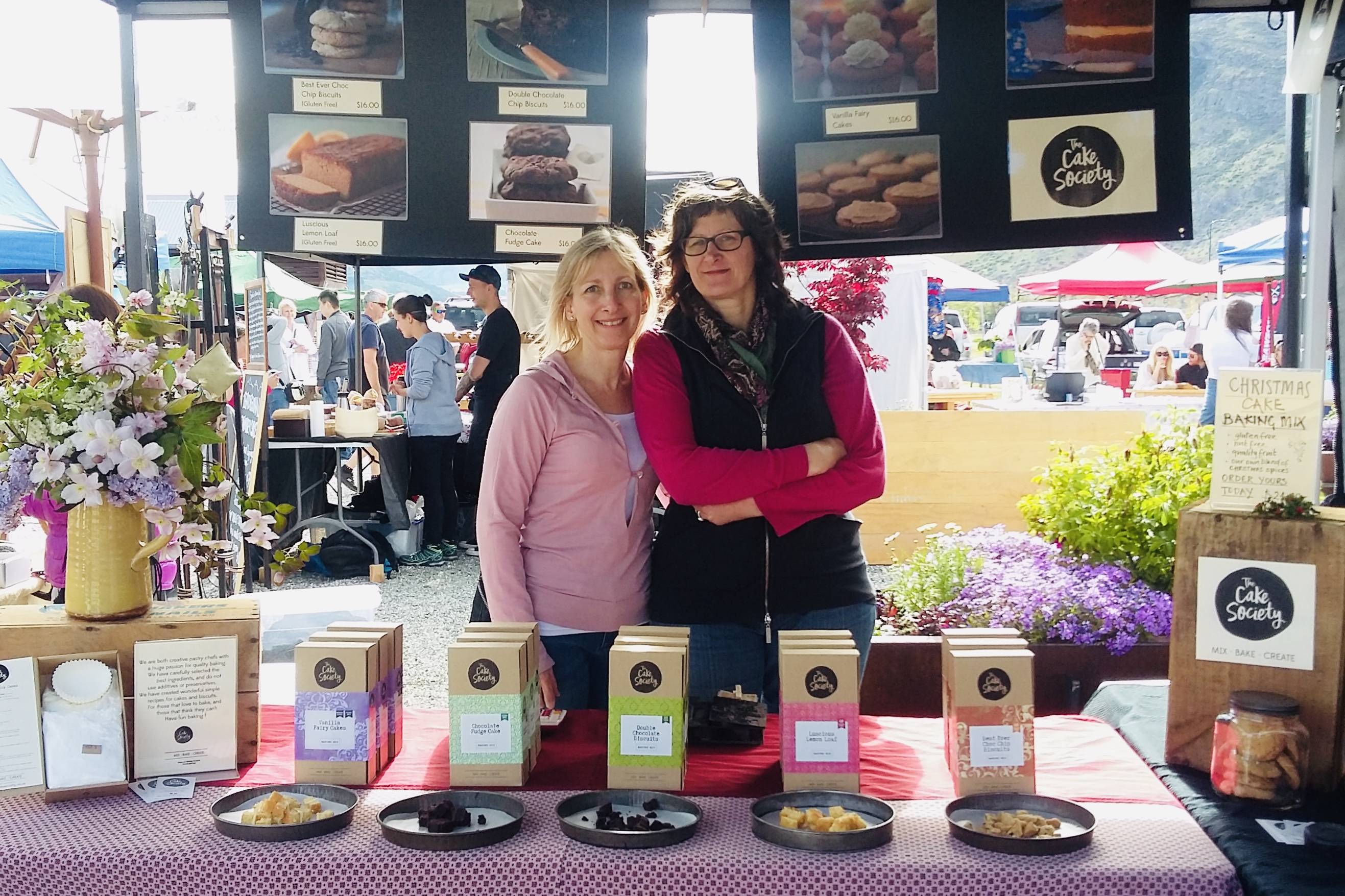 Located in Arrowtown we have access to a selection of quality ingredients from local suppliers passionate about their produce. A busy hub for holiday makers and residents alike, Arrowtown is a beautiful spot in Otago, just outside Queenstown and offers the perfect creative space to help us develop, source, and sustainably create these specialty cake mix boxes. With a base of busy parents and grandparents enjoying our boxes as a family, and a number of customers who have fallen for our signature flavours our little business is now set up to send our delicious deliveries all over New Zealand.